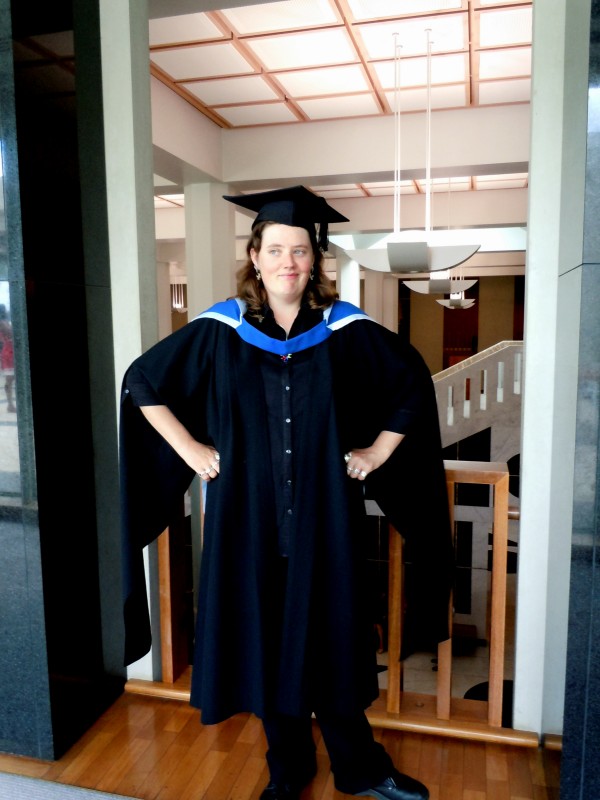 K.J.Taylor was born in Australia in 1986 and plans to stay alive for as long as possible. She went to Radford College and achieved a Bachelor's Degree in Communications at the University of Canberra, where she returned to obtain a Master of Information Studies in 2012. She now holds down a "real" job as an archivist.
She published her first work, The Land of Bad Fantasy, through Scholastic when she was just 18, and went on to publish The Dark Griffin in Australia and New Zealand five years later. The Griffin's Flight and The Griffin's War followed in the same year, and were released in America and Canada in 2011. At the moment she is working on the fifth and final set of books in the series, while publishing the second.
K.J.Taylor's real first name is Katie, but not many people know what the J stands for. She collects movie soundtracks and keeps pet rats, and isn't quite as angst-ridden as her books might suggest.
She enjoys making (often weird) cuddly toys as a hobby, and sells them privately at conventions.
Her achievements so far include being named Young Distinguished Alumni of the Year from the University of Canberra in 2011, winning the Critic's Award that same year, and being shortlisted for the Aurealis Awards in 2009 for The Dark Griffin.
If you'd like to meet K.J.Taylor in person, all of her upcoming public appearances are listed here on the site, on their own page. If you are hoping to invite her to make an appearance at your school, club, or other organisation, she is listed on the Invite-a-Writer site and you can book her through that.
Fun Facts
-K.J.Taylor has a very mild phobia of fish
-She dislikes The Lord of the Rings, and ironically reads very few fantasy novels
-She is legally entitled to call herself Lady, since she owns land in the Kingdom of Fife in Scotland. The land in question is five foot square, but comes with a title anyway
-She is a great fan of cinema, and goes to the movies at least once a week
-She was born with eleven toes, but the extra one was removed, leaving a large scar
-She has a tattoo of Skandar on her left shoulder
-She collects film and game soundtracks
-She is fond of trivia