And now for a guest interview from my friend and fellow author, Chris Andrews!
What prompted you to sit down and write this book?
I found most of the classic books on storytelling very difficult to read (ironic, isn't it?), and couldn't find a lot of alternatives.
The Hero's Journey and The Writers Journey are lauded as classics, and maybe they are, but they're also really tough to get through let alone understand. I couldn't finish either of them.
Story by Robert McKee, which I've opened several times, is still unread on my bookshelves, though I've had a couple of cracks at that too.
What I wanted was a clear, straightforward and simple book that explained storytelling, what needs to go where and why, and how to troubleshoot the story problems I was having. I couldn't find one, and trust me, I looked.
Character and Structure: An Unholy Alliance was born from that frustration. It amounts to years of research.
Before I wrote Character and Structure I put together a story structure diagram for my own use.
When I shared it with some friends they loved it, so I put it on my website for other writers to use as well. It's still the most popular page on my writing website, and if you Google 'novel structure diagram' you'll find it's been shared like a virus (despite the fact I asked people not to post it everywhere). It's the fourth image that comes up on Google, and the first on Bing.
The book was a natural progression after that, particularly as I found many writers had the same issues I did – the need for clear and simple storytelling information.
Character and Structure illustrates story points and concepts with examples anyone can relate to, making it easily understood.
You use movies a lot as examples of storytelling. Is that because movies generally use broader strokes to tell stories and are therefore nicely straightforward for the purpose, or just to make the book more accessible to a lay audience in general?
Movies and scenes are great for teaching.
I sought out information everywhere, and found one of the easiest and fastest ways I was able to learn about how stories worked was to watch and re-watch movies. They're easily understandable and people relate well to them.
Anyone can watch a movie in a couple of hours and re-watch it repeatedly to figure out why it works.
Back when I had TiVo it caught a movie that, at first glance I couldn't figure out exactly why it worked, but it did.
That movie was Wir Sind Die Nacht (We Are The Night), a German vampire movie, and I must have watched it twenty or thirty times, each time breaking it down a little more and gaining further insight. It's very well put together.
Anyone can do the same thing with their own favourite movies, so I use movies to break down the common story-points that successful stories tend to share.
In the book I included examples that people would be familiar with while ensuring a range of genres to meet differing tastes.
I also included a couple that seemed to be doing everything wrong at face value (Like Ferris Bueller's Day Off and Happy Death Day), but were actually doing everything right. They show how creativity can be used while still following a standard story structure.
Did you read any other "how to write" guides for inspiration?
I've read a lot of 'how to write' books, but none explained storytelling to me in a clear and simple way.
I also listened to a lot of podcasts, watched scriptwriting videos, read magazines and blog posts, taught writing at conventions and as evening courses (if you want to learn something, teach it), and did just about anything else I could to learn about storytelling.
The one writing book I would thoroughly recommend for improving your writing (though it's not about structure) is On Writing Well by William Zinsser. It's a classic, and one of the first books I read on the subject of writing.
Tell us about your background as a writer. How and when did you start writing? What motivates you to keep doing it? What's been the biggest highlight so far? What was the toughest part?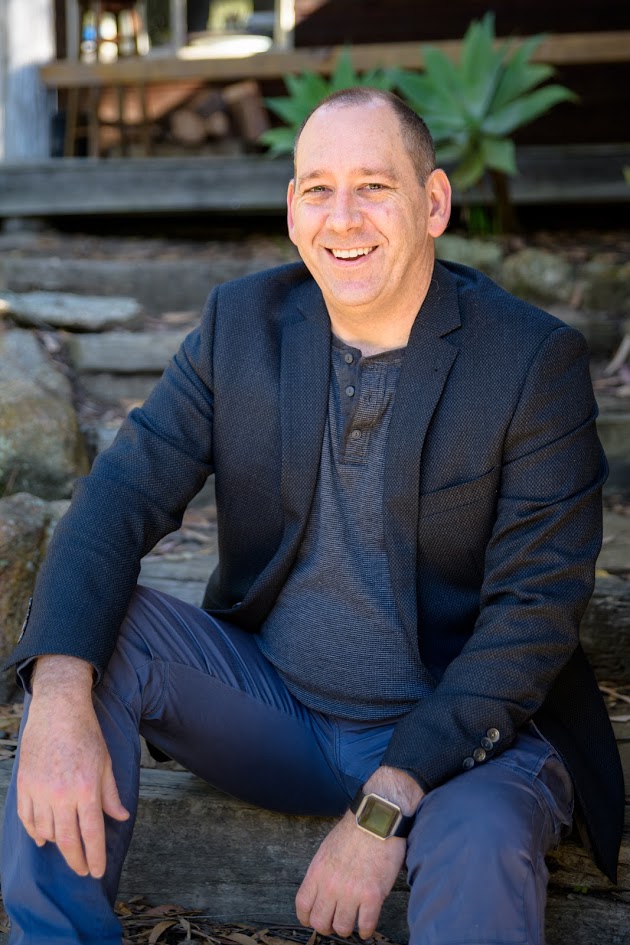 A lot of stories have helped inspire me to be a writer. For instance, I had a bunch of Golden Books as a child, with Dumbo being a favourite. I also had a big picture book of Peter Pan (the Disney cartoon move version), and I loved it. I still wish I could fly, and it could also be why my next book will be about mermaids.
The movie that really inspired me as a kid (okay, obsessed me) was Star Wars. I was six when I went to the movies with some of my neighbours to see it.
That was it for me. Everything was Star Wars after that.
In high school I found Epic Fantasy novels and they became my way of escaping the world.
Don't get me wrong, I had a great childhood, but it's tough watching someone die of cancer over several years. I read a lot of epic fantasy books during that time.
I started with popular books like Magician by Raymond E Feist and moved to whatever else I could find or afford. Some fantasies were great, some were terrible, but I read everything I could find.
It may be a cliché among writers, but after being inspired by great storytelling and unable to find enough books that 'did it for me' after a while (a bit like a Netflix subscription, I guess), I decided I would write my own book when I was about fourteen.
I didn't think it would be all that hard to write a bestseller. How wrong was I?
I have a lot more respect for anyone who's published a book these days, successful or not. Producing any book is a badge of honour. It's hard, and not just because you've got to master the technical aspects of writing like punctuation and grammar, or have the stamina to finish it. You've also got to master storytelling, and they're all very different things.
What motivates me to keep going? The same dream I had as a fourteen-year-old.
I still want to write that bestseller, although I have a much better grasp on the realities now. It's the dream of just about every writer I know, and I'm happy to share it. Everyone can have a bestseller as far as I'm concerned.
My biggest highlight… now that's a question that doesn't have an easy answer, but I'll try.
It's that feeling you get when someone tells you they like something you've written, and it comes in many forms. For instance, a young writer recently contacted me through my website asking for a signed copy of Character and Structure, but being overseas the postage alone was more than they could afford.
After a few emails discussing options, I was able to offer him a one-of-a-kind copy of the book, produced just for him. It included my uploaded signature and a personalised message printed as the first page of the book. I was able to send it to him directly from a printer in the US.
It ended up costing him roughly about what he'd have paid through Amazon, but he got his own personalised copy. That felt great.
The toughest thing has been coming to terms with the changing industry. When I started writing there were only publishing houses and vanity presses. Self-publishing was considered to be vanity publishing, and it took me a long time to get past that bias.
With publishing houses being the only real option when I was younger, I spent a lot of time working on my first novel because you only got one shot with a publisher, and I didn't want to blow it. So I wrote, and rewrote, and rewrote again, trying to 'get it right'. I'd have been better off writing half a dozen different novels and trying them all on the publishers, rather than trying to get 'the one' right. Hindsight is great, isn't it?
I did eventually get an agent and publisher for the book, but they both disappeared in the process of publishing the book.
Self-publishing was already big by then, and that when I decided to give self-publishing a go. I have to admit, I wish I'd done it years earlier despite the steep learning curve.
That doesn't mean I wouldn't go with a publisher again. I'm considering traditional publishing for the next book as it lends a certain amount of legitimacy and they're more likely to be able to get it into bricks-and-mortar bookshops, but I've certainly got a better idea now of what my career means to me and how to control it, which I didn't have before.
Tell us your favourite joke!
My humour tends to baffle people most of the time, though it makes sense to me.
Let me explain. It's like when you get an idea that leads to a better idea which leads to something else and so on. You then mention the final idea to the people you were discussing the first idea with, they look at you like you're crazy because they haven't seen the mental steps you've used to reach it.
That's how my humour works, so I try to stick to Dad Jokes now. People get them, even if they groan.
My favourite Dad Joke is when one of my kids asks: 'is it this or that' (ie, is it red or blue). I say: 'Yes' or 'No', depending on whether it's one of those two options. They rarely ask those types of questions anymore.
Dad Jokes are terrible, but I love them.
Books mentioned in this post
On Writing Well by Willian Zinsser
The Hero's Journey by Joseph Campbell
The Writers Journey by Christopher Vogler
Story by Robert McKee
Movies mentioned in this post
We Are The Night (Wir Sind Die Nacht)
Ferris Bueller's Day Off
Happy Death Day
About Chris
Chris Andrews is a writer, editor, teacher and mentor. Having listened to master storytellers all his life, Chris boldly and ignorantly believed he could tell stories too.
It turns out writing an awesome book is a lot harder than it looks, and so a journey of discovery has begun which won't end before the universe kicks him off the planet.
Being a writer, it's traditional to have cats, but his dogs thought that was a stupid idea and vetoed it.