Today is my mother's birthday, so of course I made her a cake. It took hours of work, but the results were so spectacular I just have to share them.
So here it is from the outside, looking OK but nothing that special: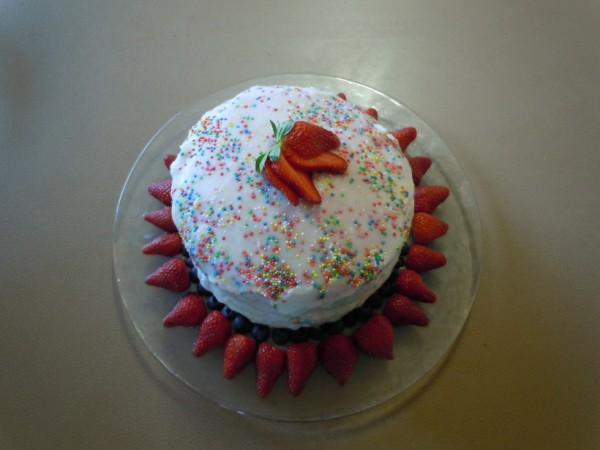 But once it was cut, all was revealed.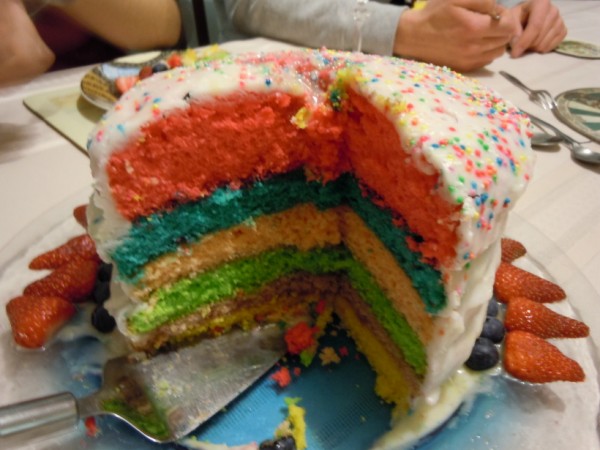 And now you know why it took so long to make!
I'll come right out and say it wasn't my idea; I read this blog post right here and just had to try it out for myself. But I'm still amazed that I managed to pull it off.